Why Social Media Doesn't Work! - Revisited
Has Social Media Taken a Turn? We Find Out...
It has been over three years since we wrote our article 'Why Social Media Doesn't Work'. Since then we have had many individuals and organisations ask if things have improved in the world of Social Media. Has the game plan changed and have there been advancements in Social Media..?
The answer is likely to be yes, although as the popularity of Social Media has grown so has the associated traffic or 'noise' as thousands of companies bombard Social Media users with more and more offers, promotions and sometimes pure dribble.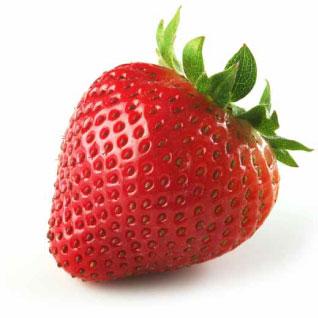 Do you write Tweets but your list of followers grows very slowly?
Writing a Tweet once a week or day is now far less effective than a year or two ago; it will hardly get you noticed among the hundreds or thousands of tweets people receive on a daily basis. Some companies tweet hourly or even every minute, so as soon as you publish a Tweet it is lost or vanishes off a readers list within a matter of minutes. This increases the need for more frequent Tweets, repeats at different times and more compelling copy to grab the readers' attention over the next.
Most companies don't have the resources to write attention-grabbing Tweets on an hourly or more frequent basis. This is why it is usually better to employ the services of an external marketing company. Tweets can be replicated on Facebook and many other Social Media sites; it is important to ensure a correct flow for each area of Social Media.
Are You Targeting & Engaging Your Target Market?
Not only do your Tweets need to be attention-grabbing, they need to be targeted. Are you targeting and engaging with the right age groups, social circles and at the right times?... If not, a few thousand followers may sound impressive but are they potential customers?
Once you have targeted the right audience, engage with them. You don't necessarily have to ask their favourite colour or food, but write a question specifically related to your industry. You may be surprised just how many people are tempted to reply or send it on to their social network.
This brings us back to our article 'Why Social Media Doesn't Work'. With today's increased number of readers Social Media can work but it should also be considered as a long-term marketing strategy. Social Media does not normally bring immediate sales and there are still many people who do not engage in Social Media. If, after a period of time, Social Media does not work for your business you may be doing something wrong or it simply does not suit your industry.
Does Social Media Suit Your industry?
A company selling to the public will usually receive more attention than a business that sells to other businesses. People love 'buy one get one free' offers but this seldom happens in business-to-business. I have to admit that I subscribe to retail shops, restaurants and take-away offers but I rarely follow feeds from solicitors, accountants and SEO consultants. People are usually hunting for deals they can benefit from on a day-to-day basis. So if you are selling to the public your chances will be higher.
Which Social Media Networks?
Speaking from experience Twitter and Facebook can work well for retailers. Some of our clients who are retailers receive daily business from both of these largest social networks.
Linkedin is usually good for B2B. We are a B2B company and have ourselves met with quite a few business that use Linkedin. Some of them have become clients and we hope this will continue for years to come.
Further Information
It may be a good idea to consult a Social Media expert or company to find out if your company can benefit from what could be an excellent marketing medium.
John Rother
Design Brothers